Bargain Rent-a-Car – Cheap Car Hire Brisbane Airport & Shuttle Service
If you are looking for cheap car rental in Brisbane, you have come to the right place! At Bargain Rent a Car, we have what you need to feel confident and fully informed about your car rental in Brisbane.
You can't go wrong at Bargain Rent a Car with our easy to use online booking system and an airport shuttle service to transport you from the airport to your car with ease. You won't find another car rental service in Brisbane with our unbeatable customer service, convenient location and reliable cars for such an affordable price.
Bargain Rent a Car is a local family run and owned company that takes pride in superior customer service and offering reliable cars at the best price. You won't be disappointed when you choose to rent a car from us at Bargain Rent a Car.

Looking for a Cheap Deal?
We have amazing prices on a wide range of vehicles!
Whether you are a local or a visitor arriving from overseas or interstate, everyone loves a good deal on their rental car and at Bargain Rent a Car, we pride ourselves on providing the most cost-effective car hire in Brisbane.
With the range of vehicle sizes, makes and models we have available to hire, you are bound to find the car you need right here at the right price. From compact hatchbacks and sedans to utes and vans, every make and model you may wish to hire while you are in Brisbane is available here.
Flying into Brisbane? Hire a Car With Us for a Great Price!
Renting a car from Brisbane airport can be expensive, but it doesn't have to be. Whether you are flying into Brisbane for work or pleasure, Bargain Rent a Car is a great alternative to the larger chain rental companies you will find at the airport, offering superior service at an affordable price.
Our range of vehicle brands and models are available at unbelievable prices and you will receive excellent customer service that rivals all other Brisbane rental companies. We also take the hassle out of renting a car with a friendly and fast service that our customers rave about.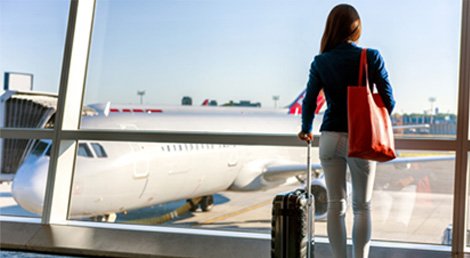 Get a Quote or Book Your Hire Car Quickly and Easily
Our online quote and booking process is so easy to use. All of the details you need to make an informed decision about the car you will be hiring is just a click away. Just enter your details including your pick up and return date and time to receive a list of vehicle choices and prices to choose from instantly.
If you are seeking to compare prices, a quote with all of the details you need will be sent to your email address. If you are happy with your quote and you are ready to make a booking, follow the on-screen prompts or give us a call to secure your booking.
Once your vehicle is booked online or over the phone, you pay nothing until you collect your hire car from us directly. If you have any questions about our rental cars, give us a call.
It really is that easy to book and collect your cheap car rental in Brisbane!
Our Rental Vehicles
Whether you are looking for a car to take on an epic road trip up or down the coast or if you just need a vehicle for a day or two that you can use to get around the city, we have the right vehicle for you.
We offer some of the most cost-effective cars for hire in Brisbane.
When you book a car with us, we provide you with the flexibility to choose between a new car or a reliable used car at a more affordable price if you prefer a budget friendly option.
We also provide leading car brands including Mazda, Toyota, Mitsubishi and Ford for you to choose from.
Every car hire booking also includes the following outstanding features and benefits:
No hidden costs
Long-term rental rates are negotiable
Unlimited kilometres if a vehicle is hired for more than 4 days
Fully comprehensive insurance
Free roadside assistance
Every vehicle in our fleet is in excellent condition and very reliable, so you never need to worry about the quality of the car you will be booking with us. Both new and old vehicles receive regular servicing and are fully cleaned inside and out every time a vehicle is hired out.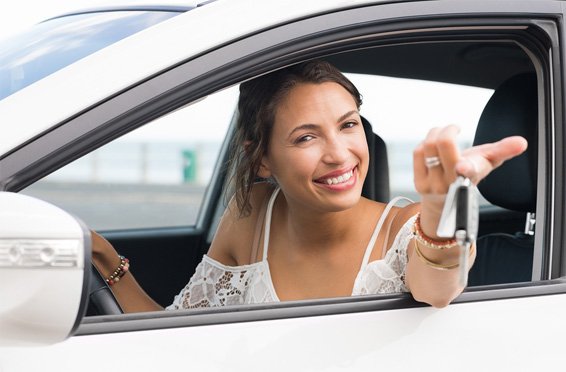 Free Airport
Pickup
Don't want to deal with the stress of trying to figure out where your car rental company is located to pick up your car? At Bargain Rent a Car we make the process of picking up your rental car easy and stress-free thanks to our free airport shuttle service.
Read More
When you hire a vehicle with us, a courtesy shuttle service is included in your booking to collect you from the Brisbane airport and transfer you to our Budget rent a car location quickly and easily.
Just give us a call when you collect your luggage at the airport and we will pick you up immediately for free (within business hours).
Conveniently Located Near the Brisbane Airport
Your shuttle transfer won't need to travel far to get to our location. We are one of the most convenient cheap car rental Brisbane companies available, located only 10 minutes from both the Brisbane domestic and international airports and only 20 minutes from the city centre.
Read More
We are also located next to the Gateway Motorway, providing easy access to both the Gold Coast and Sunshine Coast.
Family Owned and Run Company
Our family owned and run company puts customer service back into car rental. Our reputable and award winning car rental service makes renting a car easy and hassle free with a friendly service to match.
Read More
The process of renting a vehicle with us is always casual, friendly and hassle free.
Don't waste your time and money hiring a car from one of the car rental giants where you are treated like just another number. At Bargain Rent a Car, we are a local company who cares about our customers and we always go out of our way to provide the very best service and selection of cars to suit all budgets and needs.
We also know how important it is to receive your vehicle as quickly as possible which is why we always strive to provide an efficient service, to get you on the road sooner.
No Hidden Costs or
Surprises
When you collect your car, you can guarantee that the vehicle you receive will match the one you have booked at the price you were quoted. No hidden costs or surprises here.
Read More
You will receive exactly what you pay for including any extras you have requested in your booking. Once your paperwork is completed and the rental is fully paid for, you will be handed the keys to your rental car and you are good to go!
Customer Preferred and Trusted Cheap Car Rental Brisbane
Our customers tell us that we are the best place to rent a car in Brisbane, and you will too once you experience our great service and unbelievable rates! We always receive positive feedback from our customers who keep coming back to us time and time again. Check out our customer comments for yourself to see some of the great feedback we receive.
Avoid the time-consuming line-ups at the larger car hire chains where you queue up just to stand behind a counter as you fill out your paperwork. At Bargain Rent a Car we treat our customers with respect and courtesy they deserve.
Relish in our comfortable and casual approach towards customer service where we sit down with you to arrange the final details of your car rental booking.
The process is fast, friendly, easy and hassle free!
Many rental car companies also expect you to find your own car in a full parking lot. At Bargain Rent a Car, our team will bring you to your car personally, familiarise you with your vehicle and answer any questions you may have about the car or the best route to take to get to your destination.
Although our cheap rates draw customers in, our quality customer service keeps them coming back, and when you book a car with us for yourself, you will understand why!
Was all straight forward and very helpful, would book again
Customer response
The driver was VERY nice and helpful. It worked well for our budget. Lisa and Jacqui (?) were very helpful setting up the initial rental via email. Lisa went the extra mile, responding to our request for  recommendations and suggestions of things to see and do during our vacation. Her friendliness and helpfulness was much appreciated.
Customer response
Gold Coast Bargain Rent a Car Coming Soon!
Need a cheap rental car on the Gold Coast?
Visitors and Gold Coast locals alike will soon be able to take advantage of our services and great car rental prices with Bargain Rent opening soon on the Gold Coast. Further details to come about our new location, so watch this space!
Book Your Cheap Car Rental Brisbane Online Today!
Bargain Rent a Car is an honest, independent, friendly and efficient, family owned company who has been offering convenient and cheap car rental services to budget conscious travellers and families since 1991.
You can't beat our exceptional rates and hassle free customer service, so why not Contact us today and book your cheap car rental Brisbane online or give us a call on 1800 807 812.
With unbeatable customer service and a great price to match, when you make a car rental booking with us, you will discover for yourself why Bargain Rent a Car is your best choice for cheap car rentals in Brisbane.