The Most Trusted Bargain Car Rentals in Brisbane
Since 1991, Bargain Rent a Car has been providing bargain car rentals that give travellers and families the most value for their money. Throughout the past two decades, we've built our reputation as a car hire company that can always be trusted. We've done this by providing exceptional customer service, high-quality car rentals, and low, affordable rates to every customer.
Whether you're in Brisbane for a short holiday or a long vacation, our bargain car rentals will help you get to your destination.
Our rental vehicles are comfortable 5-seater or 6-seater sedans and station wagons with rates as low as $21 per day (for longer terms) with ZERO damage liability available. Drive away with no more to pay! Get your obligation free quote now!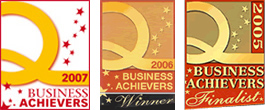 Book your rental car in Brisbane today with Bargain Rent a Car for an unbeatable car hire experience
Why Customers Love our Service
Central Location
Bargain Rent a Car is located within a 10-minute drive of Brisbane's International and Domestic Airports. We're also situated just off the Gateway Arterial Road, which can take you to the Gold Coast or Sunshine Coast in around an hour.
We know you are keen to collect your rental car and get on your way, so we've made the entire rental process quick and easy. Book your rental car online now or call 1800 807 812 to enquire!
Complimentary Pick-Up and Delivery
We offer a complimentary pick-up service from the Brisbane airport or other nearby accommodations (see below) for your convenience. This service is absolutely free of charge during office hours, so you won't have to spend money on taxis just to get your rental car.
Easy Accommodations
If you need accommodation in Brisbane, we can put you in touch with some of the many motels near our office. We also do free pick-ups from these locations, so you won't have to worry about how to get your rental car after settling in. Whether it's your first visit here or your tenth, you won't find a friendlier or more helpful team in Brisbane than ours.
24 Hour Roadside Assistance
All of our family sedans and station wagon rentals are covered by 24-hour roadside assistance. This gives you additional confidence in our bargain car rentals, allowing you to hire us without fear or worry of being unprotected if something goes wrong.
If you do experience a problem somewhere along your drive, simply call the Royal Automobile Club of Queensland (RACQ) (AA equivalent). We'll provide you their telephone number beforehand so you'll have it ready when you need it. An experienced RACQ mechanic will then arrive shortly to help you.
Keep in mind that all mechanical problems will be charged to our account, so you won't have to worry about added expenses if something goes wrong because of mechanical issues.
This 24-hour roadside assistance is another reason our customers trust and prefer our service. Ours is the cheap car rental service in Brisbane that you've always wanted – the one with real customer support and service!
(Note: If you're in northern NSW, your request for assistance will be handled by RACQ's sister automobile association, the NRMA).
A History of Service, Savings, and Smiles
Bargain Rent a Car is an independent, friendly, and efficient family-owned car hire company that has been offering cheap and convenient car rentals to budget-conscious travellers in Brisbane since 1991.
We are proud to have built a large repeat customer base relying on our integrity and absolute conviction that our customers deserve the best service possible. Whether you want to drive around Brisbane and South East Queensland for the holidays, or you need a rental car while your vehicle's at the repair shop, we've got your needs covered.
Our Brisbane car rental centre is located 10 minutes from Brisbane's Domestic and International Airports and only 10 minutes from the heart of Brisbane. We're also situated next to the Gateway Motorway (which links to the Gold Coast and Sunshine Coast), making us one of the most convenient Brisbane car rental companies available.
Arriving by Air from Australia or Overseas
All packages for our bargain car rentals include a full courtesy shuttle service or delivery service collecting you from Brisbane Airport. This service is completely free within office hours. We can also transport you to our Brisbane car rental centre from the airport terminal if required. Simply call us after you've collected your luggage and are ready for immediate pickup.

What to do in the Brisbane Region
Queensland's capital, Brisbane, is Australia's only subtropical city, blending old sandstone buildings with sleek modern skyscrapers and tranquil parks with vibrant shops and bars. From here, you can easily visit the Gold Coast (home to Surfers Paradise) and experience Aussie beach life with its theme parks and rolling waves. The Gold Coast also provides easy access to the Hinterland, Australia's largest reserve of subtropical rainforest, where you can camp under the stars or relax at a mountainside retreat.
If you're looking for some culture and entertainment, Brisbane certainly won't disappoint. Brisbane's vivid art scene is reflected in the street theatre culture, and you'll find urban artwork scattered throughout the streets. For music and live entertainment, simply soak up some live music and mini-concerts at venues around town.
You'll also be spoiled by Brisbane's growing culinary scene. Enjoy succulent seafood platters and fine dining by the Brisbane River or taste the multicultural flavours at West End or Chinatown.
If you're feeling adventurous, the blue waters of Moreton Bay are home to numerous islands, with each one offering a different holiday experience! Take your time exploring these islands, which are widely recognised for their white sandy beaches and tranquil camping spots.
Just an hour's drive north of Brisbane is the Sunshine Coast, a region of scenic coastal towns that offer great family holidays and relaxing getaways. Attractions include the resorts in Caloundra, Maroochydore, and Noosa, which finely complement the magnificent Glass House Mountains nearby.
Clearly, there's plenty to keep you occupied in Brisbane. Your holiday here can take you as far north as Bundaberg, through the Sunshine Coast, across the Darling Downs, west to Dalby, and through the Gold Coast to go as far as Coffs Harbour in NSW.
As one of the world's friendliest and most liveable cities, Brisbane will always welcome you with open arms. Our friendly team of 'locals' will help you make the most of your time in this part of Queensland.
Damage Reduction Waivers
Liability Reduction Waiver (Optional) is available to give you ZERO liability.
If the rented vehicle incurs any damage/loss, the renter is responsible for payment of the liability amount of which is shown on the face of the rental agreement. Please also keep in mind that our cars may only be driven on gazetted roads.
Loss/damage cover is subject to the terms and conditions of the rental agreement being met.
Quality Second-hand Cars for Sale
Are you looking for a reliable second-hand car or need a car for your backpacking trip? We have cars for sale throughout the year that may be what you're looking for. All our cars for sale are well maintained and in good condition, with current registration and roadworthy certificates. If you want affordable, no-fuss vehicles for getting to your destination or exploring Queensland, then it's hard to beat our second-hand cars for sale.
Get a reliable, second-hand car to drive around Australia and drive through the holiday of your life! We normally have a variety of cars for sale, so you'll have your pick of the right car for your needs and budget.
Service you can always trust
When it comes to great car hires in Brisbane, our service is truly one of the best. We're proof that you don't always have to compromise quality, service, and comfort when you choose to hire bargain car rentals. In fact, with Bargain Rent a Car, you're getting high-quality car hires and exceptional customer service – all at low, affordable prices.
There's a reason both first-time and returning customers trust and prefer our service: we always provide the best value bargain car rentals for your money.
Call us today 1800 807 812 or make your booking online for quick and easy car hires.